Attorneys
A dentist hires an attorney in what appears to be like like making an attempt to intimidate the press.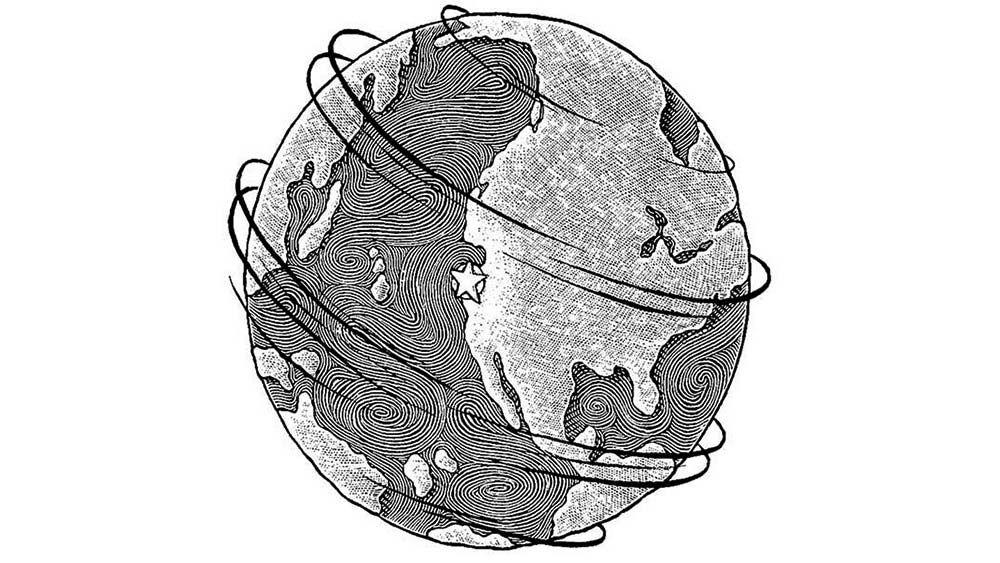 Back in 2016, Monterey County sheriff's deputies served a search warrant on former dentist Gary Klugman's Corral de Tierra home and his then-office, at Blanco Circle Dental Care in Salinas. That search led to charges of possession of child pornography; investigators found more than 600 images stored on various electronic devices.
It eventually landed Klugman a five-year prison term, which he was allowed to serve on probation. He was back in court (and in the news) on March 25, when a judge sentenced him to serve those five years in prison because of a probation violation, possession of switchblades discovered during a probation search of his home and vehicle.
Three days before that hearing, the Weekly received an unusual letter, from Woodland Hills-based attorney Hal Hasic. Hasic represents Dr. Ed Hajdari, the new owner of Blanco Circle Dental, who bought the practice in October 2020. Hasic's letter, received by email and overnight postal mail, is titled, "Change of Ownership of Blanco Circle Dental Care/Cease and Desist Request." The gist is that he is asking media outlets, including the Weekly, to stop mentioning Klugman in connection to the business he founded and formerly owned. (Klugman surrendered his dental license on Sept. 1, about two months after the California Dental Board petitioned to revoke it.)
"Unfair media coverage has inflicted tremendous financial hardship on Blanco Circle and Dr. Hajdari," Hasic wrote. "We are further writing to request that you refrain from publishing any story… that associates Dr. Klugman with Blanco Circle. We will consider any such future publication, in any form, by anyone, a malicious, reckless, and intentional attack on Dr. Hajdari and on the livelihoods of all 15 employees currently employed by Blanco Circle."
We at the Weekly have no malice for Dr. Hajdari, the 15 employees of his practice, their patients or any of the former employees and patients of the practice. But what we do have is an obligation to our readers to report the truth, and in this case, a reminder to readers why Klugman was viewed as newsworthy to begin with – he owned and operated a dental practice in town. I read the letter and thought Hajdari was just wishing the story would go away and when it didn't, he hired lawyers to help make it go away.
I called free speech attorney Kelly Aviles to ask her if we had to stop writing about it. "It's not your job to protect people's reputations from truthful, factual information," she says.
Although there's no legal basis for the cease-and-desist request, Aviles has seen lots of letters like this, a tool often deployed to intimidate the press.
"Attorneys often write these letters, despite the clear protections for freedom of the press," she says. "Luckily, at least in California, news organizations don't need to be harassed by these kinds of threatening letters." That's thanks to California's anti-SLAPP statute – Strategic Lawsuit Against Public Participation. The idea is that if a lawsuit is filed with the intent to silence public participation, including media coverage, it will be thrown out in court – and whoever filed the meritless suit will also be ordered to pay legal fees.
Not all states have anti-SLAPP protections, and there's no way to know how many letters like these lead to lawsuits – which outlets may have to pay for, even if they win – or how many journalists are simply intimidated into avoiding coverage. It's a move straight out of Donald Trump's playbook.
I called Hasic to tell him I was going to write about his letter, which I found intimidating. He said it was not meant to be intimidating, just a friendly suggestion to note that the practice has been sold and Klugman is no longer connected. (We have clearly included that newsworthy note in our latest coverage of the case.)
Hasic was at first willing to talk to me, only because he thought I was an attorney on the phone (should I be flattered by that?), but he seemed to clearly understand there's no legal basis to order media outlets to cease desist from covering the facts.
I have an idea to solve Hajdari's reputational concerns: change the name of the practice – after all, he bought it when Klugman's legal troubles were already years underway, and it's just the name of the street it's on. A street name that remains, yes, part of the public record.