Attorneys
A Life Remembered: Lawyer lived on his personal phrases, was multifaceted in life's work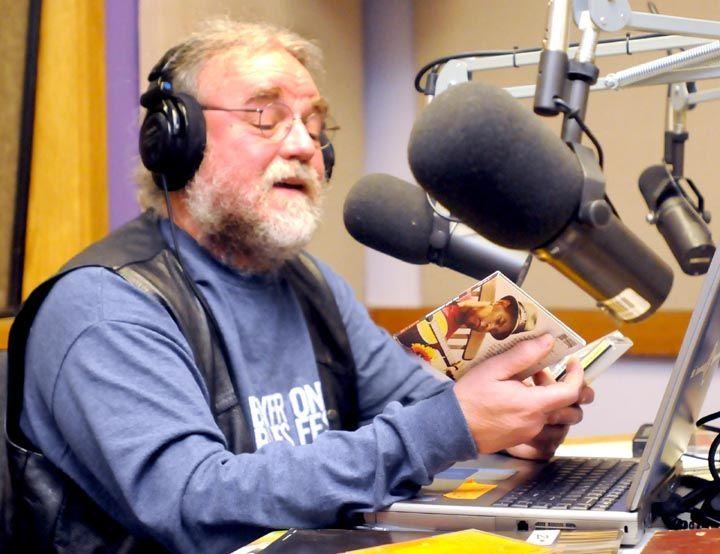 From his early years in St. Peter, where he was born in 1951 and graduated from high school in 1969, Mark Halverson held emphatic beliefs about the world.
Friends say much of his resounding impact on the area is due to his refusal to relent, even as he grew older. He died in a motorcycle crash Nov. 6 at age 70.
As a clever, irreverent high schooler, he started an underground newspaper called Pool Hall News, named after a local hangout. He described it as dealing largely with puerile news about classmates but also noted profound moments related to the unrest of the late 1960s.
After law enforcement killed four anti-war student demonstrators at Kent State University and two at Jackson State University in May 1970, Halverson, then a student at Mankato State University, became more seriously political.
"All of this stuff was going on and I maybe went to a rally a couple of times, but I wasn't really a part of it, I was just hanging out with my hippie friends," Halverson said of the period before the killings in a 2018 interview with the Minnesota Historical Society. "When they're starting to shoot students on campus … That was it."
He led an effort to erect a memorial to the slain students on the MSU campus in 1972, which remains today, claiming to bury "hate, war, poverty and racism."
Friend Bob Idso, 75, had just returned from deployment to Vietnam when he met Halverson in college. Both liked blues rock and hated Nixon, so they got along well.
Though Idso was anti-war and would partake in marches through Mankato, he was never an organizer. But Mark was "the guy who would lead the march with the banner."
"He had the courage of his convictions," Idso said while sitting out back of Halverson's home Tuesday. "He wasn't ashamed to go out there knowing that half the town would hate him for it."
Having graduated law school in 1980, Halverson knew he wasn't intrigued by the lucrative prospect of becoming a corporate attorney. He wanted only enough income to support the hobbies he loved, like going to baseball games, riding trains and buying motorcycles, along with the volunteer work that sustained his spirit.
A major tenet of that work developed when he was fresh out of law school. Local organizers wanted to preserve a pristine native tract of the Kasota Prairie against a company that aimed to strip mine the area.
Idso was then the president of Save the Kasota Prairie, an organization Halverson co-founded, and fundraising dollars were running low to pay outside attorneys. So Halverson took the helm.
He wrote an environmental appeal to the Minnesota Supreme Court asking justices to enjoin the company from mining until the dispute was settled.
"He won. They ruled in favor of us," Idso recalls. "Much to our amazement. It was like, wow, our rookie lawyer pulled this off."
Over the four decades that followed, Halverson served as a leading area bankruptcy attorney in Mankato. For 20 years he was a Chapter 12 trustee, which meant he audited the work of others because of his deep expertise, said his longtime legal assistant Marian Determan.
From 10 a.m. to 10 p.m. most weekdays, Determan said, he would work in the antique, creaky building on downtown Second Street where he ran the Halverson Law Office. Now the business is set to close by the year's end.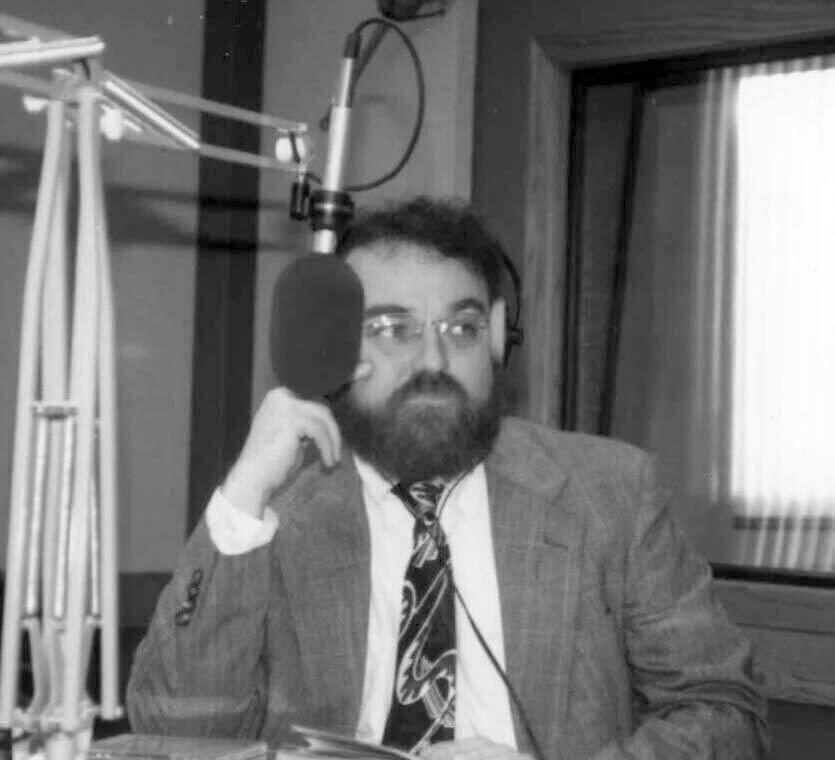 Hundreds of CDs strewn about a makeshift radio station in the lobby Monday showed that his various commitments regularly overlapped — Halverson famously hosted several hours of blues programming six days a week for KMSU public radio. He broadcasted roughly 10,000 hours of programming over nearly 50 years, the station estimates, along with booking acts for local festivals.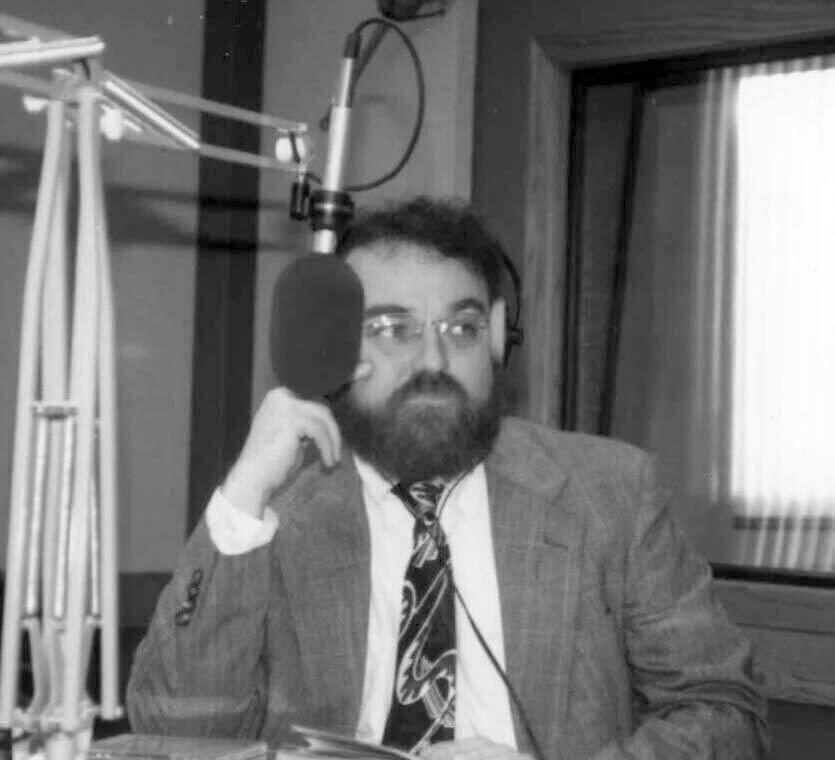 He conducted his final interview Nov. 5 with The Jimmys, a Madison band that will play tonight in Mankato. Halverson had eagerly awaited the event, station manager Dwayne Megaw said before airing the interview during Halverson's final "Blues Before Monday" program.
Adding a commitment as chair of the Blue Earth County DFL Party in recent years, Halverson was reluctant to move anywhere with his wife. He wouldn't neglect his passions nor his many friends. He was willing to spend only half the year in Santa Cruz, her proposed destination, and half in Mankato.
"He was kind of curmudgeonly at times," his wife, Roylene Champeaux, 76, said. "And he lived life on his own terms. And there aren't many of us that can say that."
Champeaux said that during the first two decades of her relationship with Halverson, even marriage was an issue on which he would not concede.
By 1991, the first year of their relationship, Halverson was an independent thinker and outspoken activist living in Mankato. A man about 40, he seemed to worry that a potent personal decision might affect his dedication to other causes.
Through the years, friends say they hardly heard about his partner, who to this day lives and works in the Twin Cities. But standing outside of his bright blue house on Lincoln Street Tuesday, where Champeaux and others had come to move his motorcycles and sort through mementos, she said their five years of marriage made love easier.
"We weren't a team exactly," she said of their early relationship. "We were two people who had their own ideas. And after we married, we were supportive and loving with each other. And it just was easier."
Through a veneer of "acerbic wit," as Halverson once called it, Champeaux and Halverson's friends discerned a tender, empathetic man.
His cynicism about politics and societal workings fueled his passion, Idso said, rather than turning him inward.
David Ross, a friend who also met him in college, joined Idso in saying the man's vehemence also kept him on a motorcycle beyond the age at which many older men lose their nerve. Great strength and physical fitness are needed to "manhandle that bike and be in control of it," Ross said.
Ross can imagine his friend on the sunny Saturday he died while driving on Third Avenue near Highway 14. The pair had gone through the intersection together hundreds of times en route to Kasota.
Noting that the details of Halverson's collision with a pickup are opaque — the State Patrol said a pending investigation could take weeks — Ross said he felt gutted to learn the accident was on a motorcycle.
"On a motorcycle it doesn't matter whose fault it is — the motorcyclist always loses."
As Halverson's remaining motorcycles were carried into a garage, Idso was asked what kept Halverson riding.
"I think it was the same thing that kept him active in politics, the same thing that kept him active in organizing blues concerts … He was passionate about the things. He was passionate about them, and he wasn't gonna let old age stop him. He just wasn't.
"On the day he died he was doing exactly what he liked. … I mean, it's too bad he died that day. But he was doing what he wanted to do that day.
"It's what he always did: Did what he wanted to do."