News
Convict Fiancé Sues North Carolina Powerball Winner – Authorized Reader
A North Carolina woman who struck big with a lucky Powerball ticket is facing an unexpected challenge to her winnings—filed by her ex-fiancé, who is serving a 10-year prison sentence for drug trafficking.
The News & Observer reports that Marie Holmes made it big in 2015.
Holmes as, at the time, only 26 years old. She was working five jobs to support her children when she won a $188 million Powerball jackpot. Even after paying taxes on the lump-sum, Holmes still walked away with nearly $88 million in cash.
The pay-out was the largest North Carolina had ever awarded.
Now, though, Holmes's ex-fiancé, Lamarr Andre McDow, has filed a suit against his former's riches.
In his lawsuit, McDow claims that Holmes had put a substantial portion of her winnings towards lavish gifts for McDow. But after the couple separated, Holmes allegedly sold off many of the items she had given her ex.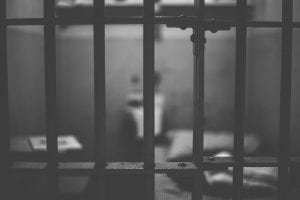 According to the News & Observer, McDow says that Holmes "breached her fiduciary duty" by giving away his 77-acre dirt bike track, a car repair shop, and tens of thousands of dollars in clothing, jewelry, and other luxury items.
Holmes purportedly sold off McDow's gifts after he was sentenced to prison for drug trafficking.
In a response to McDow's suit, Holmes's attorneys say the ex-fiancé is trying to claim possessions, prizes, and winnings that were never really his in the first place.
"This case is the embodiment of the phrase '[w]hat's yours is mine and what's mine is my own.' The problem here, however, is that McDow has nothing of his own," Holmes' defense attorneys wrote in a petition to dismiss the case. "Instead, McDow is Holmes' disgruntled, currently imprisoned former fiancé with multiple criminal convictions and an unfortunate desire to pursue meritless litigation against Holmes, whose generosity after winning the Powerball lottery is at the heart of this litigation."
Somewhat ironically, Holmes spent nearly a quarter of her post-tax winnings—about $21 million—to repeatedly bail McDow out of jail.
Nevertheless, McDow is seeking at least $25,000 in damages.
"Ms. Holmes' unconditional obligation to act in the best interests of Mr. McDow didn't stop because Ms. Holmes and Mr. McDow's relationship ended," McDow's attorney wrote.
The Washington Post notes that Holmes's attorneys did not respond to prompts for comment. However, their court filings suggest that Holmes believes that McDow did not legally own any of the items for which he is requesting recompense, since all of the land and vehicle titles were written in Holmes's name.
Holmes's attorneys also plan to argue that McDow's suit was filed outside the three-year statute of limitations.
Sources
She won $188 million in lottery, and then was sued from prison by her ex
She won $188M Powerball. Now her ex-fiance is suing her from prison, NC lawsuit says