Lawyers
Native lawyer attracts on expertise to pen suspense thrillers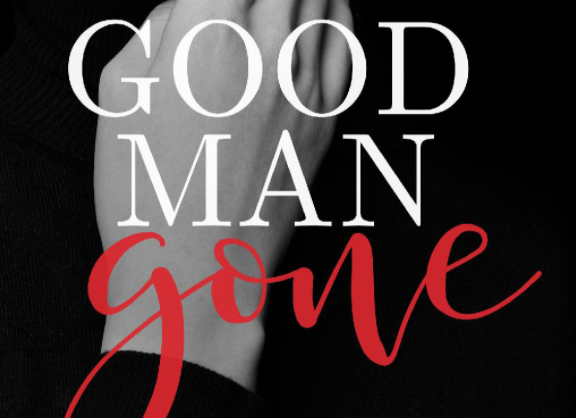 'Would I love to see a movie? Well, you betcha. I'm waiting for the Coen Brothers to ring me up,' jokes author Peter McPhie
A modern fairy tale specked with chips of dark humour almost begs a film treatment at the hands of a pair of Hollywood staples.
"Would I love to see a movie? Well, you betcha. I'm waiting for the Coen Brothers to ring me up," chuckles Peter McPhie, who launched his second novel, Good Man Gone, last week.
In the creation of this, his second suspense thriller — the first was Deadly Conviction — the retired Barrie lawyer found himself sweating blood.
Some writers may churn out 2,000 words in a day and have a finished novel in a few months, but that's not how it goes for McPhie. 
Just the same, it's a good sweat, he says.
McPhie says he's not a young, struggling writer hoping for success, but rather is taking pleasure in the process and the experience of invention and gets a kick out of sharing the results with others.
Good Man Gone — which is available through the usual book peddlers, online, through downloading and also coming to local libraries, if they're not there already — is a self-published effort, leaving McPhie in charge of getting the word out, which includes being in contact with readers.
He's hoping a positive nod from Kirkus Reviews, which calls it "a smart crime tale" and a growing online fan base, accompanied by reviews, will help it gain traction and maybe even reach the ears of Joel Coen and Ethan Coen known for their dark but funny flicks such as Fargo and Raising Arizona.
McPhie's story begins in the United States, but is centred in unnamed Ontario cottage country "two hours north of Toronto," or somewhere in Barrie's backyard. In that lake-studded setting, where a serial killer has been known to lurk, the suspense unfolds.
McPhie's vast legal experience isn't wasted in his fictional efforts. The first book contains a court scene informed by three decades at the bar. 
This time around, it's his work around the inclusion of the detectives that benefit from that knowledge, along with bits of other references to the law.
"I could not have not written that without my background," he says, referring to the realms of disclosure, statements, interviews, and other documentary evidence developed in a criminal case that a defence lawyer regularly plows through. "I was exposed to how investigations work."
But, he emphasizes, a police procedural this is not. In fact, McPhie says this isn't a typical story with a particular appeal, and although both his novels could be described as suspense thrillers, they're nothing alike.
McPhie's had a few careers over the years, but that seed of humour writing produced results early on.
After leaving a three-year career as a teacher in Parry Sound, McPhie found himself in law school looking for a summer gig. The Stephen Leacock fan banged out a few hundred words of rib-tickling material, dispatched it off to the Globe and Mail and found his work, wonderfully illustrated, consuming an entire newspaper page that summer, four times. He still has copies of them, yellowed somewhat from four decades of storage.
Later, after law school, he wrote a monthly humour column for a magazine for a year.
But launching his own legal practice and starting a family in Barrie became priority and he had to set down the quill for a while.
In 2014, he closed down his law office and continued to do "select work" for the next few years from home while turning his attention back to writing. The challenge, he says, is to stick with it and see the project to the end.
Now that he's picked it up again, he's letting the ink flow. He's already halfway through his third book, this one an historical thriller set during the Second World War with a layer of fiction layered over significant historical facts that he says Canadians are not aware of.
"I always wanted to get back to it. It's sort of in my blood," he says.