Attorneys
Protection attorneys relaxation in RJR trial; case might go to jury Thursday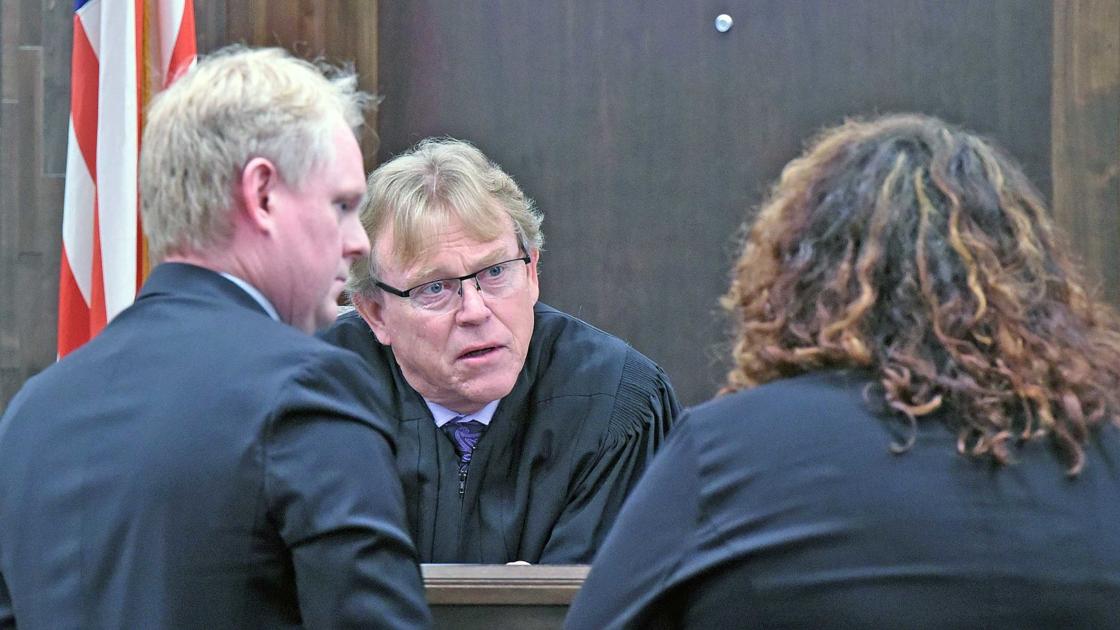 Attorneys defending quadruple murder suspect Chad Isaak rested their case Wednesday morning at the Morton County Courthouse in Mandan after questioning six witnesses.
The relatively short session means jurors as soon as Thursday afternoon will begin deliberating the fate of Isaak, who faces four murder charges and other counts in the April 1, 2019, slayings of RJR Maintenance and Management co-owner Robert Fakler, 52; and employees Adam Fuehrer, 42; Bill Cobb, 50; and Lois Cobb, 45. The Cobbs were married.
Isaak, 47, a Washburn chiropractor whose mobile home is on property managed by RJR, is accused of fatally shooting and stabbing the four inside the company's building off Memorial Highway in Mandan in the morning hours before the business opened that day. Authorities did not establish a possible motive.
RJR Senior Marketing Executive Ben Pace testified Wednesday that Isaak had never been to the company's building to make a rent payment or lodge a complaint. He met Isaak once when RJR took over management of Northview Estates in Washburn. Their conversation was "very normal," Pace said. Isaak as a pet owner didn't object to a pet policy put in place by RJR but did have concerns, Pace said.
Two of Isaak's chiropractic patients testified about appointments from the afternoon of April 1, 2019. Joseph Schmidt of Washburn said his appointment was much like any other but that Isaak at one point stepped away as he was about to adjust Schmidt's neck. He did not adjust Schmidt's neck when he returned.